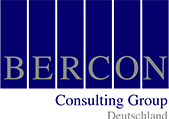 As a competent partner for mergers and acquisitions we provide comprehensive support in the purchase or sale of companies, spin off or spin on of business units, brands or products, finding a successor for medium sized firms, creation of a management buy in or buy out, private equity advisory and financial engineering, implementation of industry concepts, solutions for insolvent companies and crisis management.
Within our high quality European consulting network, experienced leaders from various industries, branches or functions will support you. We provide our clients with expertise, know-how and a depth of practical experience. Success oriented and dynamic, we resolve the specific and unique sale or acquisition challenges. This means the achievement of optimum results for our clients.
With more than 20 consultants / business partners we take action to effect powerful changes. This relates to small and medium sized companies as well as larger business groups and trusts.
BERCON stands for active support and we accompany and advise our clients from the beginning to successful completion. With more than 300 projects we have a record of our performance and demonstrated results and would like to provide you with our services and professional skills.
Please contact us to discuss a discrete, competent, fast and client minded solution of your M & A-plannings.