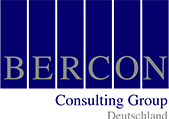 The use of innovative financial instruments offers targeted acquisitions, investments or further provisions of funds, even if the equity ratio is low:
Granting of acquisition loans through banks

Federal means of conveyance

Cooperation / financing from private investors and investor groups

Contribution of innovative associated companies

Use of private equity funds and venture capital

Entering the stock exchange / going public and placement of shares
BERCON has excellent relationships with leading investment banks, private equity firms and institutional investors. BERCON provides comprehensive advice to companies in matters of borrowing, or raising equity capital. The process of selecing, preparing and implementing different financing plans will be advised in detail.
With the integration of equity partners or investors, a financial combination of equity and capital from outside sources can be effected. Different options are available, shares can be bought or sold. Coupled with in-depth knowledge of transaction methods, specific arrangements can be agreed, e. g. exit planning, earn out models or other option clauses. With individual leverage financing, even smaller companies are able to handle large transactions. M & A transactions rarely fail due to selling price financing – indeed it is more essential to find right equity partners and the optimal financial structure.
You can depend on us. We would welcome an opportunity to discuss your requirements.