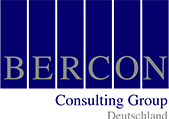 Crisis ridden enterprises need a strong decision maker and leader to implement the necessary steps. Changes in market conditions are often recognized too late by the company's management. Crisis management requires the examination of the strategy and the consequential profit plan development. New business models will be created and management needs to take extraordinary measures. Critical questions have to be answered:
Do existing business units generate enough profit?

What should happen to unproductive or non profitable units?

How can we strengthen our financial power (liquidity, cash flow)?

In which segments should we invest in the future?
By our set of M & A-measures profitable changes can be reached fast and successfully:
The investigation of acquisitions, mergers or company sales

Spin off or spin on of business units, products or production facilities

Building up an industry concept or a common production platform

Buy and build-strategies or cooperations in marketing and distribution
Often in the case of insolvency, BERCON is engaged to find an acquirer for a suffering company. Due to our expert knowledge of markets, products and enterprises we could achieve the continuation of business by selling the company.
BERCON Consulting Group works together with numerous accountants and liquidators in bankruptcy. They can successfully proceed their insolvency cases by using the BERCON methods, for instance the candidate selection and assessment and determination of an appropriate selling price.
Please contact us and convince yourself.
For turn around-management and enterprise crisis we provide a number of different instruments and products:
Tool Serve:
Systematic improvement in earnings and profits
Tool More:
Market oriented allocation of resources for a prompt cost reduction
Tool Prove:
Higher rentability in distribution by optimizing the sales force
With these practical instruments the situation of a company can be changed positively to gain better profitability and more competitive positioning.