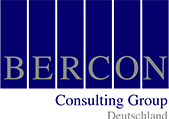 For further information regarding purchase, participation, or sale of companies, spin offs of products or business units, medium sized successor solutions, MBO, MBI, Start ups, industry cooporations, finance or crisis management, we would be delighted to hear from you.Please contact us:

BERCON Consulting Group Deutschland GmbH
– Operations Office –
Hauptstrasse 23

56154 Boppard – Rheinbay

E-Mail: post@bercon.com
Tel.: 067 41 / 98 09-18
Fax: 067 41 / 98 09-19
http://www.bercon.com

How to find the BERCON Consulting Group / Operations Office:Boppard on Rhine is located between Bonn and Mainz near Koblenz. About 8 km away from Boppard-City in the hills of the middle rhine valley stands the village Rheinbay.

The upper middle rhine valley with its numerous castles belongs to the UNESCO-world cultural heritage. This famous landscape offers fantastic panorama views (e. g. Loreley), historical monuments and eventful places.

By car, take the motorway A 61 (Bingen-Koblenz) and leave at the exit Emmelshausen / Bad Salzig / St. Goar. Then drive one kilometer towards the village Karbach. Here take a left turn towards Rheinbay. After a short way downhill (2 km) you will reach Boppard-Rheinbay. The operations office of the BERCON Consulting Group is in the centre of the village, opposite of the church.

We wish you a pleasant journey.